EC-Modules
Regular price
€311,25
Sale price
€232,50
Unit price
per
Sale
Sold out
top remote control
When the vehicle is locked, the sequence "open - close - open" is actuated on the key remote control every second. The soft top opens.

Close
When the vehicle is unlocked, the sequence "close - open - close" is actuated on the key remote control every second. The top closes.

Automatic convertible top including sunroof function
Briefly pressing the "Open" roof switch opens the sunroof to the end position. If you press the switch for more than 3 seconds, the sunroof first moves up and then the convertible top opens.

If you press the "Close" roof switch for more than 3 seconds, the convertible top closes completely.

SpeedX
SpeedX sets the maximum limit speed up to which the convertible top can be operated.

The topcomfort™ module is programmed to 35 km/h as standard. However, speed levels of 45 km/h and 55 km/h are also programmable, or you can also disable this function completely.

main switch
Main switch The topcomfort™ module can be activated or completely deactivated as required.

All functions can be switched on or off individually and configured according to your wishes.

Please note that the functions of the topcomfort™ module must be used with the necessary caution and within the framework of the applicable road traffic laws. The module has no ABE.

scope of delivery
- topcomfort™ module for MINI Cabrio (R52) Item no. 204001
- Connection wiring harness
- Branch connector various fastening material
- Detailed, illustrated installation and operating instructions
- Programming overview for topcomfort™ module on separate sheet!

We reserve the right to make country-specific versions, technical changes and delivery options.
split
Hier klicken
View full details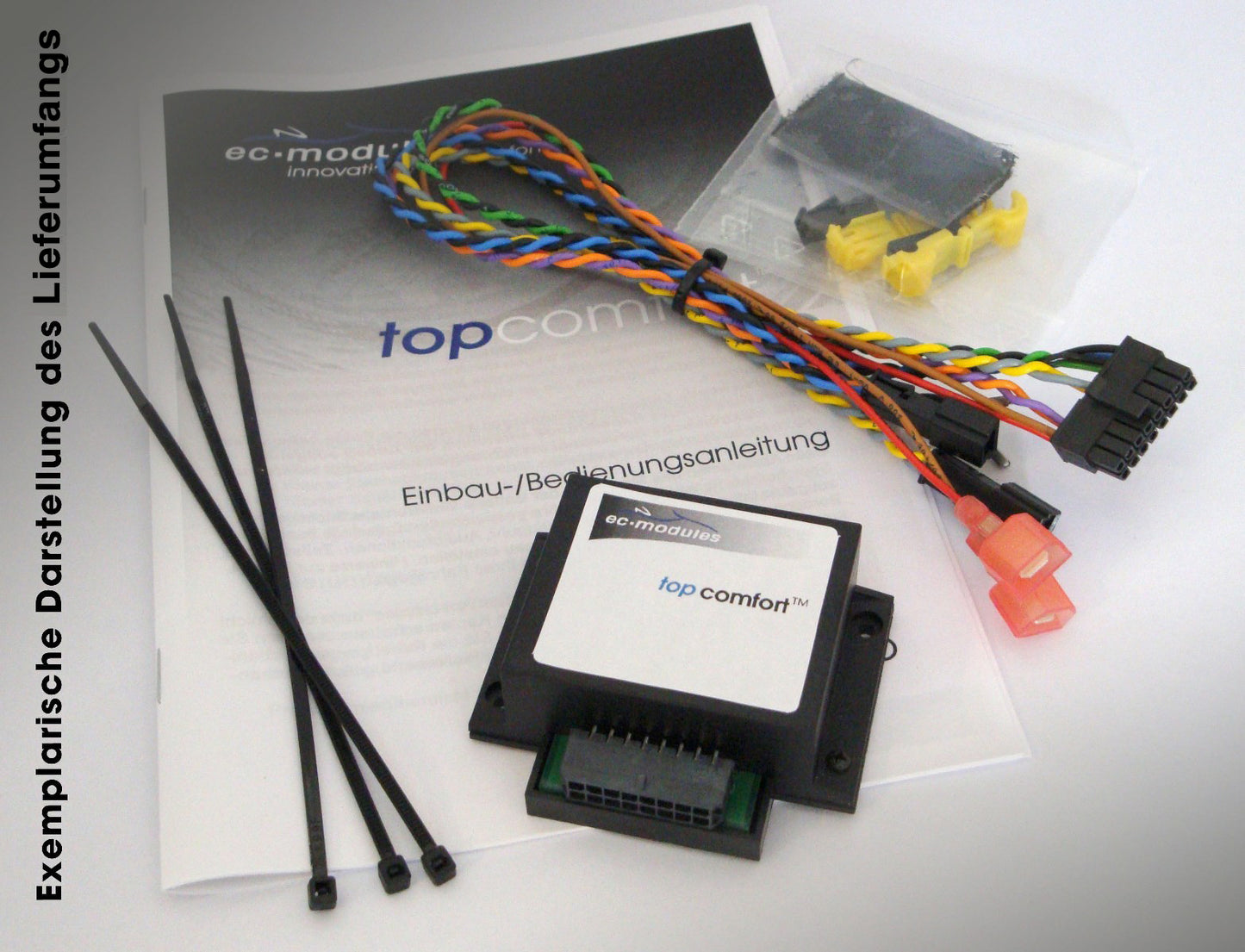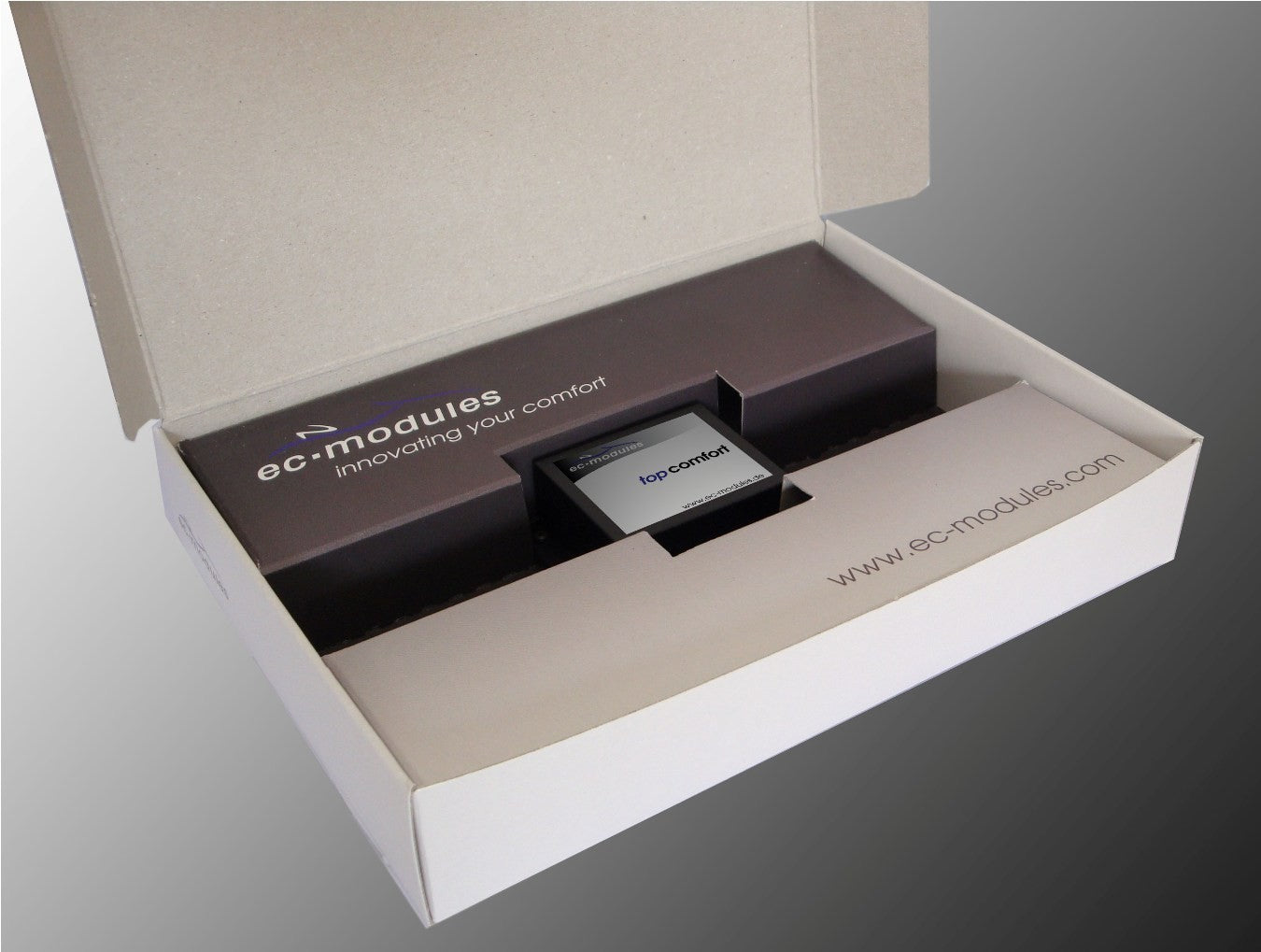 Modul funktioniert nur sporadisch
Habe das Modul genau nach Anleitung montiert, funktioniert aber leider nur sporadisch. Manchmal läßt es sich erst nach mehrmaligen drücken der im Fahrzeug verbauten Taste öffnen. Es geht auch nach Benden der Schließfunktion der Scheibenwischer an und die Fenster fahren nicht hoch.
Die Fernentriegelung über den Schlüssel funktioniert nur zum Öffnen, schließt aber nicht. Das komische ist, dass gleich nach Einbau des Moduls alles gepaßt hat, aber nach einer Probefahrt und wiederstarten des Fahrzeugs hatte ich diese Probleme. Vielleicht werden ich mal direkt zum Hersteller fahren und um Behebung des Mangels bitten, da ich nur 80 Km von München entfernt wohne.
Mini R52
Alles genau wie beschrieben, top Anleitung, besser geht es nicht!!!